Destinations
Destinations
Private Accessible 4 hour Aruba Shore Excursion
Private Accessible 4 hour Aruba Shore Excursion
Tour Description
The Private Accessible 4 hour Aruba Shore Excursion offers you a unique opportunity to explore the beautiful island of Aruba. On this tour, you get a chance to visit some of the most popular and beautiful spots on this breathtakingly beautiful Caribbean Paradise - all in one day!
Begin this accessible Aruba shore excursion by meeting your friendly guide/driver at a designated meeting spot near the Aruba cruise dock. You will then board the fully accessible van and begin your comfortable, beautiful scenic ride on the island. Among other things, you will get to soak in the amazing views of Druif Beach, Eagle Beach and the very colorful resort area on Palm Beach. The accessible van is open, which means you get to feel the breeze, smell the ocean and take beautiful clear pictures during your ride. This is a truly authentic island experience!
The first stop on your accessible shore excursion of Aruba is the California Lighthouse, a popular landmark built in 1910 to warn ships from the coastline of Aruba. Today, the lighthouse is closed to the public but the surrounding area is beautiful and fully accessible, and you will be able to admire an amazing panoramic view of the island from the western point.
Your shore excursion of Aruba will then take you to the ancient Alto vista Chapel built in the 17th century. This incredible chapel stands on the hills above the north shore of the sea and is said to be the location where conversion of Aruban Indians to Christianity started. You will also get a chance to see the Natural Bridge, a popular attraction formed naturally by the forces of waves into the coral limestone. While the original bridge collapsed in 2005, the ruins and surrounding area with gorgeous rock formations and crashing waves provides scenery unlike any other.
Youraccessible shore excursion of Aruba concludes with a visit to Oranjestad, the lively capital and largest city in Aruba.Here you will have some free time to explore and shop on your own in the wheelchair friendly downtown area of the capital city Oranjestad, before your driver escorts you back to your cruise ship
Highlights
Scenic drive including Druif Beach, Eagle Beach and Palm Beach.
4 Hour tour of the island.
Wheelchair accessible routes during the walking portion of the tour.
Transportation provided in accessible van.
Visit the California Lighthouse.
View the ruins of the Natural Bridge.
Visit the beautiful Alto vista Chapel.
Shop and explore on your own in Oranjestad.
Private Accessible Aruba Shore Excursion Tour Photos
This accessible Aruba Shore Excursion uses a wheelchair accessible minibus with a lift. The walking parts of this tour are step-free and mostly flat with paved surfaces. You will encounter a few mild few hills and uneven terrain in a few places. Please note the Natural Bridge has rocky terrain but the viewing area is flat and wheelchair friendly.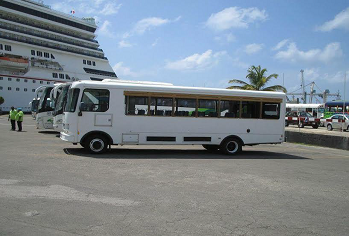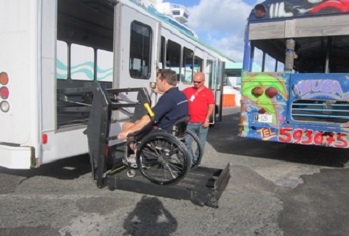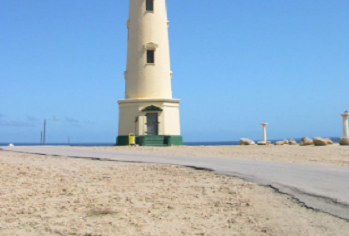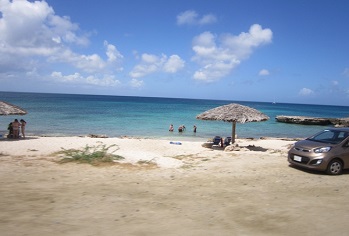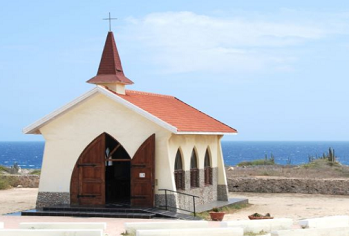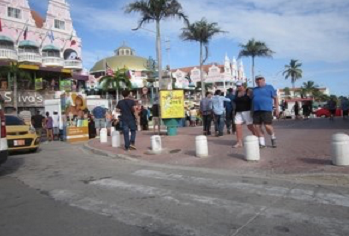 Important Notes
Find Similar Tours by Category
Tour Reviews
Customers also viewed