Destinations
Destinations
Accessible 3 hour Barbados Cave Experience
Accessible 3 hour Barbados Cave Experience
Tour Description
The Private Accessible 3 hour Barbados Cave Experience offers you a unique opportunity to experience one of the greatest wonders of the island, the place where the very heart of Barbados lies, Harrison's Cave. This spectacular phenomenon of nature offers a breathtaking real life gallery of stalactites hanging from the roof of the cave and clear running water that drops from the waterfalls and forms beautiful emerald pools. You don't want to miss this unique accessible cave experience!
Begin this accessible Barbados shore excursion by meeting your friendly driver at the Barbados cruise dock. Board the fully accessible van with a lift and begin your comfortable, beautiful scenic ride to the center of the island to Harrison's Cave. Upon arrival to the wheelchair accessible site, your driver will assist you to the meeting point for the accessible tram tour. You'll access the wheelchair adapted electric tram through the elevators on site.
Once onboard the accessible tram, you'll enjoy a 45 minute journey deep beneath the earth's surface to uncover the magic of Harrison's Cave. Escorted by a friendly knowledgeable tour guide providing lively commentary along the ride, you'll experience the crystallized limestone cavern firsthand and admire the ever changing beautiful formations.
After your accessible electric tram tour, you can spend some time at the visitor's center with options to enjoy a refreshment (cost not included), browse in the handicraft shops and explore an exhibit of indigenous artifacts that have been excavated from various sites around the island.
This accessible Barbados cruise excursion ends with your private driver escorting you back to the cruise dock in your private accessible van. If time allows, you'll have an opportunity to see and stop by several beautiful view points on your way back to the cruise dock.
Highlights
Scenic drive to the center of the island
Transportation provided in private accessible van
Experience Harrison Cave on an accessible tram
Breathtaking views of the coastline
Accessible Barbados Cave Experience Photos
This accessible Barbados cave experience uses a wheelchair accessible van with a lift. The walking parts of this tour are step-free and mostly flat with paved surfaces. The wheelchair adapted electric tram can easily be reached by elevators on site, the tram can be accessed by a ramp.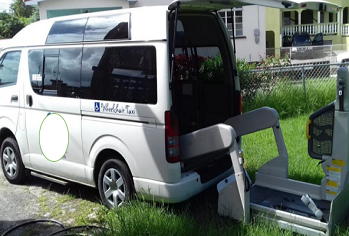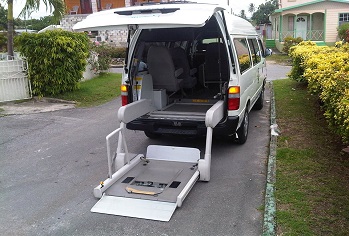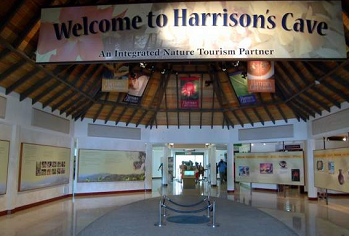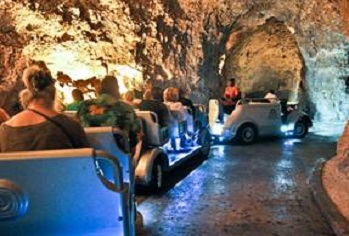 Important Notes
Find Similar Tours by Category
Tour Reviews
Customers also viewed